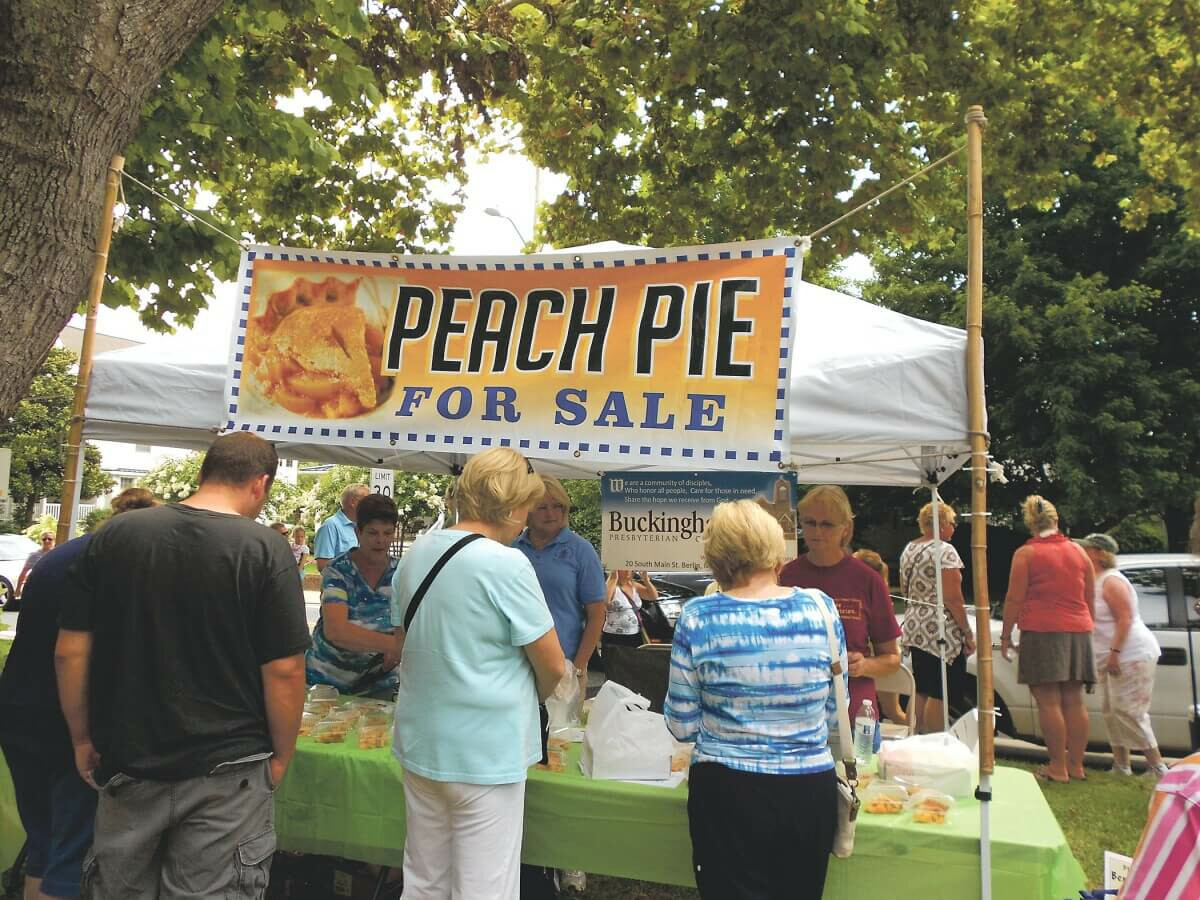 Saturday, August 04, 2018
,
11:00 AM - 4:00 PM
Location: Taylor House Museum Grounds, Main Street, Berlin, MD US 21811
Cost: Whole Pies: $15.00, Slices of Pie: $3.00
Saturday, August 4, 2018 from 11am - 4pm
Raindate: Sunday, August 5th
Visit our Deacons' booth in front of the Taylor House Museum. Whole Pies are $15 and Slices are $3. You can buy pies baked or frozen. If you want to reserve a pie ahead of time, let one of our Deacons know. See you there - Rain or Shine!